By Joseph Braude
Iran is spending billions of dollars on its weapons programs and supporting terrorist organizations around the world, while at the same time neglecting the basic needs of its people. That is the conclusion of a new report issued by the National Council of Resistance of Iran (NCRI), titled "Primary Causes of Poverty and Popular Uprisings in Iran."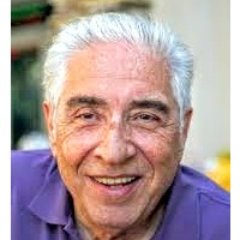 The New York Times reports that Iran's penal authorities granted a four-day leave on Sunday to Baquer Namazi, the oldest of the United States citizens known to be imprisoned in Iran, because of his worsening health. The announcement. Raised hopes that the reprieve would be followed by parole.
The Wall Street Journal reports that the Iranian military has halted the routine harassment by its armed "fast boats" of U.S. naval vessels in the Persian Gulf, a turnabout that officials welcomed but were at a loss to explain. In the recent past, the boats would speed toward U.S. vessels as they passed through the Persian Gulf. They ceased to do so approximately five months ago, according to U.S. officials. It bears noting that the fast boats have been armed with machine guns and rocket launchers. Theories hazarded as to why the harassment ceased tend to center around the shift in tone regarding Iran on the part of the Trump Administration, and likely Iranian government concerns that Trump's confrontational stance will eventually translate into policy.
The Times of Israel reports that Israel's top military spokesman has accused Iran of turning Lebanon into "one big missile factory" — in an opinion article published Sunday in Lebanese news outlets. Brigadier General Ronen Manelis warned that Beirut had become a major transfer point for money and weapons — by the billions — from Iran to other Arab countries. He warned that Hezbollah wants to completely "take over the [Lebanese] state."
A new Washington Post report grapples with Iranian policies toward the Internet. The policies, explains the article, switched from encouragement of its use to a clampdown on the Telegram messaging app to a new restoration of social media access. But it has enabled renewed access bay "creating a so-called 'halal net,' a totally locally controlled version of the internet."
Reuters reports that Tehran is ready to file a case with the International Court of Arbitration (ICA) over the quality and price of gas it receives from Turkmenistan, according to a statement by the Iranian oil minister on Monday. Turkmenistan ceased gas exports to Iran in January 2017, asserting that it was owed as much as $1.8 billion for gas it had already delivered to Iran.
Monday also saw the escalation of efforts by the Trump Administration to ratchet up pressure on Iran: The New York Times reports that President Donald Trump showed remnants of Iranian missiles illegally supplied to Yemen's Houthi Rebels to UN Security Council Ambassadors on their visit to the White House. The American UN ambassador Nikki Haley explained, "We believe what the council saw today makes it clear that the evidence continues to grow that Iran is blatantly ignoring its international obligations."
A separate New York Times report Monday said that in a show of protest, six Iranian women had publicly taken off their head scarves and waved  them on the end of a stick. The article noted that  the protest was not the first of its kind, and it had drawn applause and support from onlookers, taxi drivers, and older women, while police declined to intervene.
An article by Romany Shaker in The National Interest observes that media in Qatar, by contrast to that of other GCC states, took an essential pro-Khamenei line in its coverage of recent protests in Iran. The article links this stance to Iran's sweeting relationship with Qatar amid the intra-GCC standoff.
Also on Monday, in Moscow, Israeli Prime Minister Benjamin Netanyahu met with Russian President Vladimir Putin at the Russian capital's Jewish Museum and Tolerance Center. During their talks, Mr. Netanyahu raised Israel's concerns about Hezbollah domination in Lebanon and the militia's prolific manufacture of missiles. Netanyahu queried Putin about the future of Russian policies toward Iran and its proxies.