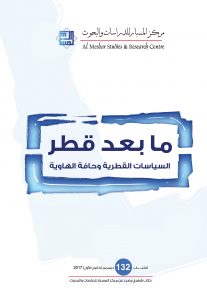 Since Hamad bin Khalifa Al Thani ascended to Qatar's throne in 1995 following a palace coup against his father, the tiny gulf Emirate began constructing an outsize role for itself on the regional and international stage. With the regression of Egypt, Iraq, and Syria as pan-Arab influencers — and amid the devastating consequences of the post-2003 upheavals — Qatar maintained a policy of subtle interventionism. It also used the platform of Al-Jazeera to inculcate core ideals and build a misleading narrative of "Arab Autumn." Its tools of choice: a range of Islamist movements, which it sought to bend to its will and instrumentalize to transform Arab societies. These goals, coupled with the deployment of its vast wealth, enabled Qatar to emerge as an influential state.
Observers have looked on with dismay at the tactics and effects of Qatari soft power. It fueled Islamism and jihadism in several Arab states and supported political opposition groups abroad while suppressing them at home. But what does Qatar seek? What cost as it incurred for its own double standards? What has Qatar gained from its policies, and what have their regional implications been? Can Qatar afford to continue to face off with its neighbors and the larger nations with which they are aligned? What are the implications of the Muslim Brotherhood's fall from power on the regime in Qatar? What are Qatar's aims in supporting armed groups in Syria? What are the points of convergence and divergence between Doha and Tehran, particularly with respect to the GCC crisis?
Al Mesbar's 132nd monthly book tries to answer these questions. The authors explore the relationship between Qatar's small size and short history and its attempt to effect massive change in ancient societies beyond its borders. They examine the Qatari leadership's own conception of the purpose and nature of Al-Jazeera — and alliance with the channel's spiritual force, Muslim Brotherhood cleric Yusuf al-Qaradhawi. The book also traces the relationship between Egypt and Qatar during the regimes of Hosni Mubarak and Mohammed Morsi, and the relationship between this history and the present crisis. The book also addresses Qatar's role as a driver of violence in the Arab Spring — as well as its impact on the Palestinian arena, where Qatar employs a dual policy of supporting Hamas on the one hand and engaging Israel on the other.
In Syria, a range of armed groups receive Qatari funding. In Yemen, both poles of political Islam, — Ansar Allah, aka the Houthis, and the Muslim Brotherhood affiliate, Al-Islah — have received some assistance from Qatar. What outcomes has this support wrought?
The book concludes that Qatar's generous support for Islamist movements did not engender a force with a constructive social agenda or capacity to manage a state. In other words, the emirate did not invest its formidable resources in the cause of mitigating the social problems in the region that had led to Arab Spring demonstrations. Instead, it enabled extremist elements to gain political influence they had not achieved on their own, and enabled terrorist groups to exploit security vacuums to transfer weapons and grow their following.
To be sure, Qatar did not create the problems that its proxies went on to exploit: the leadership vacuum in Cairo; the bitter aftereffects of the U.S.-led invasion of Iraq. These dynamics led to failed or failing states and an opening for Iran to ratchet up its expansionist policies. Doha, for its part, exploited the same vacuum and turbulence to accrue influence for itself.
The center would like to thank all the experts and researchers who contributed to this edition of the monthly book, especially our colleagues Rasha Al Aqeedi and Ibrahim Al Nimr, who coordinated the chapters.