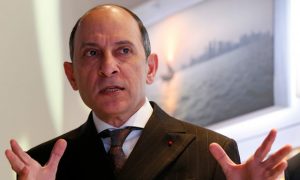 A few days ago, Qatar Airways CEO Akbar el-Baker apologized for suggesting a woman could not do his job and large corporations must be led by a man. He had said as much after assuming the position of chair of the aviation industry body's board of governors (IATA) for a one-year term. But his apology — reiterated in an official company statement — was half-hearted at best, in that it attributed the gaffe to the spirit of "lightheartedness" for which Akbar el-Baker is known.
In other words, he strongly believes in gender equality and actively supports it in his company — but he is lighthearted, so sometimes he might seem sexist.
The truth about sexism suggests otherwise. "I was just joking" has served for decades as an obfuscation or an excuse for gender discrimination. It no longer suffices as an explanation, and corporate gender policies as well as the general public increasingly manifest awareness that words matter.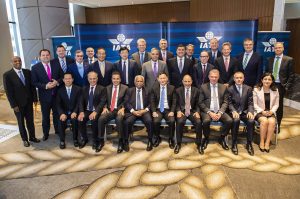 El-Baker is no stranger to charges of sexism, as well as age discrimination — two scourges that often go together. A few years ago, during the inauguration of Qatar Airways flights between Doha and Dublin, the CEO took the opportunity to poke fun at U.S. airlines:
"The average age of Qatar Airways cabin crew is only 26 years," he said, "so there is no need for you to travel on those crap American carriers. You know you are always being served by grandmothers at American carriers."
Apparently, women are part of the comfort that you can find on board, the younger the better.
It we are what we do and what one essentially does is talk, then el-Baker should watch what he says.