Who we are
Al-Mesbar Studies & Research Center delivers incisive research and analysis on political and social movements in the Arab and Muslim world. Headquartered in Dubai, its team of multilingual experts hail from Saudi Arabia, the Gulf states, the Levant, and  North Africa, as well as the United States and Europe. Through an extensive network spanning the Arab region, Al-Mesbar accesses niche expertise and rare source materials to keep its scholarship on the cutting edge of inquiry.
The Center was founded on the belief that political analysis alone cannot adequately explain the region's political trends, let alone predict their future course. Only a multidisciplinary approach grounded in the region's culture, history, symbols, and intellectual milieu can yield the insights upon which effective policies are based.
The core agenda at the heart of all the Center's activities is to identify the means by which to quicken the pace of social reform and human development throughout the Arab world, and foster civil peace and security for its populations.
What we do
Every month since its founding in 2007, Al-Mesbar Center has published "The Monthly Book," a thick volume of research in Arabic, on a topic of pressing concern to the region's decision makers. Among recent editions:
The Al-Qaeda Spring: Syria, Sinai, Mali (Volume 73, January 2013) presents ground-level insight on how Al-Qaeda exploits the region's revolutionary upheavals, and provides a conceptual basis for nearby and distant governments to partner in thwarting it.
Fatwas in the Gulf and the Muftis Who Make Them (Volume 78, June 2013) documents the shifting social and political roles of religious edicts in Saudi Arabia and each of the five Gulf states, with an eye to the challenges as well as the opportunities they present.
Meanwhile, via Arabic print media, radio, and television, Al-Mesbar researchers contribute prolifically to the public discussion throughout the Arabic-speaking world. At its Dubai headquarters, the Center also convenes panels, briefings, and roundtable sessions for opinion leaders, policymakers, scholars, and students.
This rapid stream of content is overwhelmingly in Arabic. But non-Arabic speakers can read translated articles and excerpts from each monthly book, and follow the Center's activities online via the English-language Al-Mesbar Radio podcast, hosted by Al-Mesbar senior fellow Joseph Braude.
From the Chairman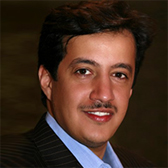 At a time of lethal sectarian and ideological conflict in the Arab world, even some of the region's finest scholars feel compelled to pick a side — and once they have, the tone and substance of their work becomes politically and emotionally inflected. In our view, that doesn't make it any less valuable. Rather than attempt to steer clear of partisan scholarship, Al-Mesbar Center acknowledges and engages it: On any given topic, we publish studies from a wide range of viewpoints, and strive to achieve a larger balance by setting them down side by side in a single volume. At the same time, we are also proud to nurture scholarship that rises high above the fray, approaching the most heated subjects as close to dispassionately as any vested party can. Viewed together, the diverse studies we support and panel discussions we host are both a rare source of information and analysis and an intellectual barometer of Arab politics today.
One might say, in other words, that as head of Al-Mesbar Center, I lead a band of virtuosos who don't always get along. The "conducting" techniques I use have been honed by the ongoing experience of hosting a talk show called "Spotlights" ["Idha'at] seen by 90 million people weekly on the Al-Arabiya TV news network. On "Spotlights," the discussion is uptempo and improvisational; at the Center, we slow down the pace and score every note. Via both of these platforms, I strive to amplify the voices of Arabs seldom heard from who are devoted to the cause of social progress — as well as challenge hardened ideologues to defend their views in front of a tough audience.
Al-Mesbar Center is continuously growing its community of partners and expanding the purview of its research, and this new English-language Web site is part of that effort. Every faith and nationality, with no exceptions near or far, is welcome to join us in the work we do. If in browsing our site you like what you see, please drop us a line — and more importantly, if you think we're missing something, consider yourself responsible for helping us fill it in.
— Turki Al-Dakhil