On May 29, Belgium two policewomen and a student were shot dead in the Belgian city of Liege.
Currently, investigators are probing the shooter Benjamin Herman's transition from years of petty criminality to violent radicalism.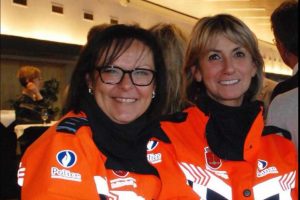 After repeatedly stabbing the policewomen, he grabbed their weapons and killed them. The two victims were identified as Lucile Garcia, 53, and Soraya Belkacemi, 45. He then shot dead a 22-year-old student sitting in a parked car in the city centre before entering a nearby school where he briefly took a female cleaner hostage. The said Herman  had asked her whether she was Muslim and if she was fasting for Ramadan. When she answered "yes" to both questions, Herman said he would not harm her.
Liège was the scene of another terrorist event in 2011 when another former convict killed six people and wounded more than 120 before turning the gun on himself, and notoriously Belgium is one of the European countries with the biggest radicalization issues.
The episode seems to stem from a case of conversion and radicalization in prison in which social workers and  the legal system had not been able to detect the actual threat.
Interestingly, Belgium hosted a strikingly similar precedent: in November 2005, the Belgian convert Muriel Degauque was the first European Muslim woman to stage a suicide attack.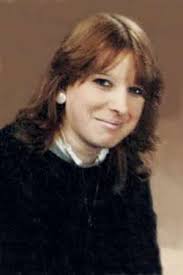 She detonated her explosive vest amid an American military patrol in the town of Baquba, Iraq, wounding one American soldier.
The spectrum of the reasons why people convert to Islam is virtually endless, and obviously most of them are far from being alarming.
Some cases of conversion, however, represent the choice of ideologically, culturally, and religiously departing from the society of origin and rebelling against a social group in which individuals feel they don't belong. When this happens, the conversion is an act against something and not for something else, and this represents a risk factor for developing and exacerbating feelings of social alienation and resentment.
When she was a teenager, Degauque had fallen into the wrong crowd and had become known as a drug user, though she was never arrested. In her late teens, she followed her older brother in joining a local motorcycle club.
The death of her brother in an accident when she was 20 represented a traumatic event that led the woman to began an even more troubled life in Charleroi, where she married a much older Turkish man. They divorced about two years later and she eventually met an Algerian man who introduced her to Islam, even though the relation did not last long.
A few years later, she met and married Issam Goris, the son of a Belgian man and Moroccan woman who was  known to Belgian Police as a radical Islamist. Muriel Degauque followed him to Brussels and then to Morocco, where she learned Arabic, studied the Qur'an, and continued radicalizing before going back to Belgium.
In 2005, her parents declared they did not know that she had left the country again until she called them from Syria in August. Degauque told her mother only that she would be gone more than a year, and that was the last contact with her.
According to the Belgian Police, her husband had joined the network of Abu Musab al-Zarqawi in Iraq, the embryo of the Islamic State, and the wife followed him in the country, where she struck before being identified by local or Belgian authorities.