By Jomana Manasra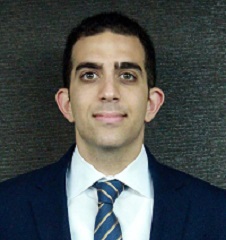 Amir Toumaj is a research analyst at the Foundation for Defense of Democracies specializing in Iranian affairs. His research focuses on the nexus between Iranian economic and security policy-making, the Islamic Revolutionary Guard Corps, domestic politics, nuclear non-proliferation, and Tehran's policies across the Middle East. Born and raised in Tehran, Amir received a BA in Political Science from the University of Illinois and an MA in International Affairs with concentrations in International Economic Affairs and Middle East from the Elliott School at the George Washington University. Prior to joining FDD, Amir was part of the Iran team at the American Enterprise Institute.
Q: How did these protests differ from the previous wave of Iranian demonstrations?
They started from areas outside of Tehran and spread very quickly, catching everyone in the Iranian security sector by surprise. Protests were most intense in working class areas that face high unemployment and are underserved in terms of water resources and so on. While the protests were largely driven by the working class, one should not discount middle class elements which joined in large numbers in areas outside of Tehran. Tehran by comparison saw fewer crowds than in 2009.
There have been allegations and speculation that members of the Steadfastness Front, a hardline revolutionary faction, instigated protests in Mashhad against Rouhani and then it spread. Either way, Iran was a tinder box because of the frustration and anger against clerical rule.
There was also a trend of IRGC Basij members burning membership cards and posting on social media — an indication of dissent within their ranks. Many of them saw their brethren in working class areas protesting and were conflicted in being called upon to participate in the crackdown. This stood in marked contrast to previous occasions, during it was largely middle and upper class Tehranis who took to the street. While then too some IRGC elements refused to open fire, this time the phenomenon was more widespread and visible.
There were allegedly leaked documents showing the IRGC subsequently ordering to identify Basij members who did not report for duty when called upon to do so.
One Iraqi Iranian who is a member of the Iraqi Badr militia uploaded a video of himself burning his card, after stating that the IRGC told Iraqi militias that they would receive Iranian residency if they "helped" IRGC forces. If true, this would indicate that the Tehran government tapped its own "foreign legion" of militia fighters, and also suggested that they expected a widening of protests as the February 11 anniversary of the revolution drew near.
I'll also touch on the crisis in the reform movement. Prominent figures are recognizing the growing distance between themselves and the society, and accordingly sounding alarms. Reformist theoretician Saeed Hajjarian has warned that "overcoming Rouhani" means "overcoming the Islamic Republic." Rouhani, by the way, is a pragmatist and center-right figure who has reformist backing.
For twenty years, reformists have promised change through the ballot (This is of course a very brief summation. Reformists' activities in the Ahmadinejad era merit elaboration.) The most powerful elements in the Islamic Republic undermined them, and reformists went on to castigate "hardliners" in charge for not achieving their campaign promises. There's discontent over failed promises.
The frustrations and trends that are fueling Iran's protests, such as unemployment, have been years in the making.
As an aside, Rouhani appears to have overpromised the benefits of the JCPOA. The Obama administration tried to push for foreign investment in Iran, but the U.S. did not lift primary sanctions in light of continuing Iranian support for designated terrorist groups and illicit financing. The largest foreign banks did not enter the Iranian market for related reasons — a decision explained in public statements by HSBC legal chief Stuart Levey.
Q: How will the unrest effect Iran's regional policies?
From a strategic standpoint, it won't. Tehran sees itself as largely victorious in Iraq and Syria and feels that it has succeeded in frustrating Saudi Arabia in Yemen.
Since the protests, the IRGC and Khamenei have tried to justify involvement in Iraq and Syria as necessary for national security. The protests may nonetheless render Iran more risk-averse to unnecessary entanglements, such as a war with Israel.
Khamenei and the IRGC leadership describe themselves as being in a total war against the West and other adversaries.  Some of the "fronts" are fought in Iraq and Syria, while another is in their view inside Iran itself. The regime has long claimed that the U.S. is waging a "soft war" through the Internet and via satellite to overthrow the Islamic Republic from within — an attempt they say has accelerated following "defeats" in the region over the past decade. But that's really an attempt to try to discredit changes in Iranian society that deviate from the propagated values of the regime. They have attempted to frame the recent protests within this narrative. They believe retreat in one front would make them appear weak, so they have to remain steadfast until absolutely forced to change their policies. In their formative years, Khamenei and the IRGC leadership drew lessons from the Shah, in that his hesitation and lack of resolve made him appear weak.
Q: What's next? Do you see a second wave of protest coming as some have predicted? How strong will it be?
Yes, I expect this to continue. There's been continuing protests against the government, including protests over bankrupt financial institutions and labor strikes, and this week's protests against the mandatory hijab have gained momentum. These are instances of internal conflicts that feed into wider resentment against the state. There are calls on social media to take to the streets on the February 11 anniversary of the revolution. I would anticipate a heavy security presence. As long as the government doesn't address the underlying issues — and I'm skeptical that they will due to the weakness of bureaucracy and the depth of corruption, going all the way up to Khamenei himself — then the underlying trends that fueled protests will continue. So far, government officials say something has to be done, but no one has offered concrete solutions.
Mishagh Parsa wrote in Democracy in Iran that states and societies historically resolve conflicts through either revolution or reform. The Islamic Republic's most powerful elements, including the Supreme Leader and IRGC, have rejected reform. The Islamic Republic has failed to appropriately address issues including low living standards, the economy, and the environment, making them even worse. IRI's mismanagement is a significant factor in Iran's severe water crisis. Iran faces state failure and mass upheaval if this continues.
Many Iranians nonetheless want change without revolution, fearing Iran would otherwise end up like Syria or Iraq — a nationalist concern which the government exploits.