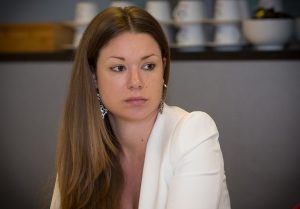 by Sara Brzuszkiewicz
In September 2018, the first branch of al-Azhar outside Egypt will open in El-Ain. This is an unprecedented move that is likely to generate a number of positive consequences in the joint fight against radicalization.
Furthermore, it fosters the ongoing commitment to create a closer cooperation between the Gulf and a major center of non-radical Islam.
In a few months, the United Arab Emirates will have the first branch of Egypt's al-Azhar University. The agreement was signed two years ago by Grand Imam of al-Azhar, Dr. Ahmad al-Tayyeb, and Dr. Mohammad Mattar al-Kaabi, Chairman of the General Authority of Islamic Affairs and Endowments (GAIAE) of the UAE.
The choice made by the Emirates follows another significant step in the cooperation in the field of higher education made by King Salman last year.
In 2016, Saudi Arabia laid the foundation stone of the Beouth Islamic City in Egypt, which includes a dormitory for up to 30,000 students, at the al-Azhar University in Cairo, after KSA had also given funds to Egypt for the restoration work at the mosque and university. Interestingly, during the same visit to Egypt, King Salman met Pope Tawadros, and the symbolic relevance of this interfaith encounter is clear. Indeed, as Abdallah Hamidaddin stated after the meeting, it promised to represent the starting point of a renewed effort to cooperate against radicalism, since it is in the fractures within the Islamic world that radicalization flourishes.  In a similar vein, many commentators highlighted that the King's visit was not simply a routine protocol event, but a choice with a fundamental symbolism for the promotion of tolerance and mutual respect. Moreover, as Mohammed el-Haddad noted, the visit implied recognition of the fact that promoting these values falls primarily within the duties of the governments of the region before those of civil societies. … Read more.