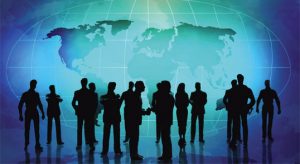 by Adam Garfinkle
Truly pious people of all faiths are by nature humble, and generally have more questions than answers. Less pious people in all societies, usually the clear majority, tend to be more self-assured, and often seem content with the answers they already have. Society needs both kinds of people: the pious to dampen hubris, others to be willing to act, and to lead, even under circumstances of uncertainty and moral ambiguity.
Counterterrorism is a case in point. We must hold with the pious that, as all the Abrahamic faiths advise, sin must be separated from the sinner. As Christians especially are wont to say, we must hate the sin while still loving the sinner. This is an important insight. No person, no matter how violence-prone and hate-filled at one time in his or her life, no matter how willing to take innocent lives for some imagined cause, is thereby forever rendered a subhuman monster. No one is beyond a possibility of redemption, so no one should be beyond the possibility of forgiveness. And no one's (usually) youthful misdeeds can be disassembled after the fact to be judged except in the light of compassion as well as justice.
We try to do that. For many years now, experts and practitioners have sought to establish "who is a terrorist?" Are some personalities, family circumstances, social conditions, religious beliefs, and so on more conducive than others in incubating a terrorist? We have books, papers, studies, and conferences aplenty, but we still don't know enough to be able to reliably prevent radicalization or to reverse it except at the margins.
We may never know enough to be effective beyond the margins, for two reasons. Most of those who wreak political violence against innocent people are psychologically addled if not aberrant, and most act on the basis of radical ideas only as they are socially embedded in some group. Efforts to stop or reverse radicalization usually must rely on the capacity of the target to take in and process rational thought … Read more.